About Cloudcanon
CloudCannon is a leading cloud-based website development platform that empowers users to create, deploy, and manage websites directly in the cloud. The platform offers an array of user-friendly features, including drag-and-drop page building, live previewing, and version control. Designed to simplify website creation and management for both technical and non-technical users, CloudCannon provides customizable templates, built-in tools, and seamless collaboration capabilities for team members. Its flexible and scalable approach makes it an ideal choice for users of all skill levels, enabling them to create and manage websites effortlessly from any location.
How the journey begins with StaticMania
For CloudCannon's new Eleventy website, the company sought a clean and modern design that would cater to various devices and enhance user navigation. To achieve their goals, they approached StaticMania through the website https://staticmania.com/. A series of meetings were held to discuss the project's vision, emphasizing the importance of a visually appealing and user-centric design.
Mission & Goals
During the initial meetings, the primary mission was to explore various design options and techniques that would result in an engaging and user-centric website. The focus was on optimizing the user journey, ensuring intuitive navigation, and enabling users to find information effortlessly. The main goal was to create effective, engaging, and user-centric designs that aligned with user expectations. This required designing a visually captivating UI that delivered a seamless and enjoyable user experience.
Challenges Faced
The project presented several challenges for the design team at StaticMania. Foremost among these challenges was surpassing the user-familiarity of the previous website, which boasted a large user base. Ensuring that the new design appealed to both existing and potential users, especially those with limited technical expertise, demanded careful consideration and thoughtful execution. Key challenges included conducting thorough user research, defining a sound information architecture, working within tight timeline constraints, and maintaining consistency throughout the design process.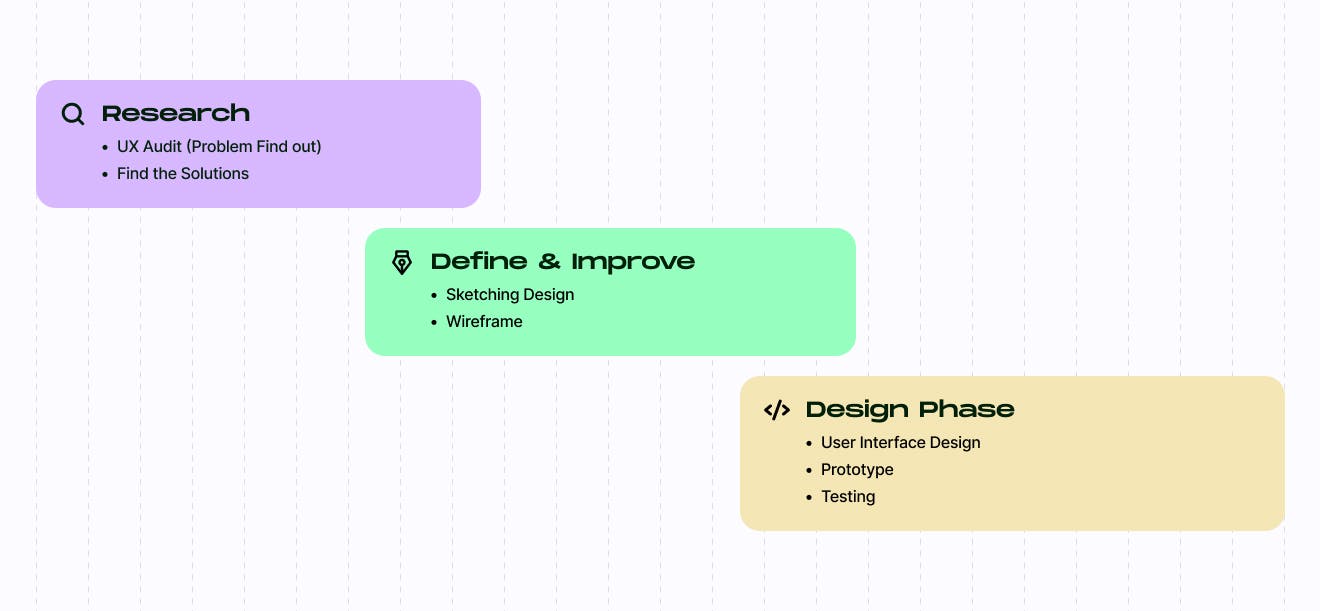 Tools and Technologies
After careful consideration, StaticMania selected Figma as the primary design tool for wireframing, prototyping, and creating the website's visual design. Figma's collaborative features allowed for efficient communication and seamless coordination among team members during the design process.
Wireframes & Style guides
StaticMania began by creating low-fidelity wireframes, enabling rapid exploration of design ideas and different concepts. These early-stage wireframes provided a blueprint for the website's layout and structure. After approval, the team moved on to crafting high-fidelity wireframes, adding more detail to the visual representation of the design.
To ensure consistency across all design elements, a comprehensive style guide was developed. The style guide encompassed typography choices, custom icon design, and interface components with various states. The style guide acted as a framework for the visual design, promoting a cohesive look and feel across the website. The meticulous approach to the style guide facilitated easier implementation and maintenance of design consistency throughout the project.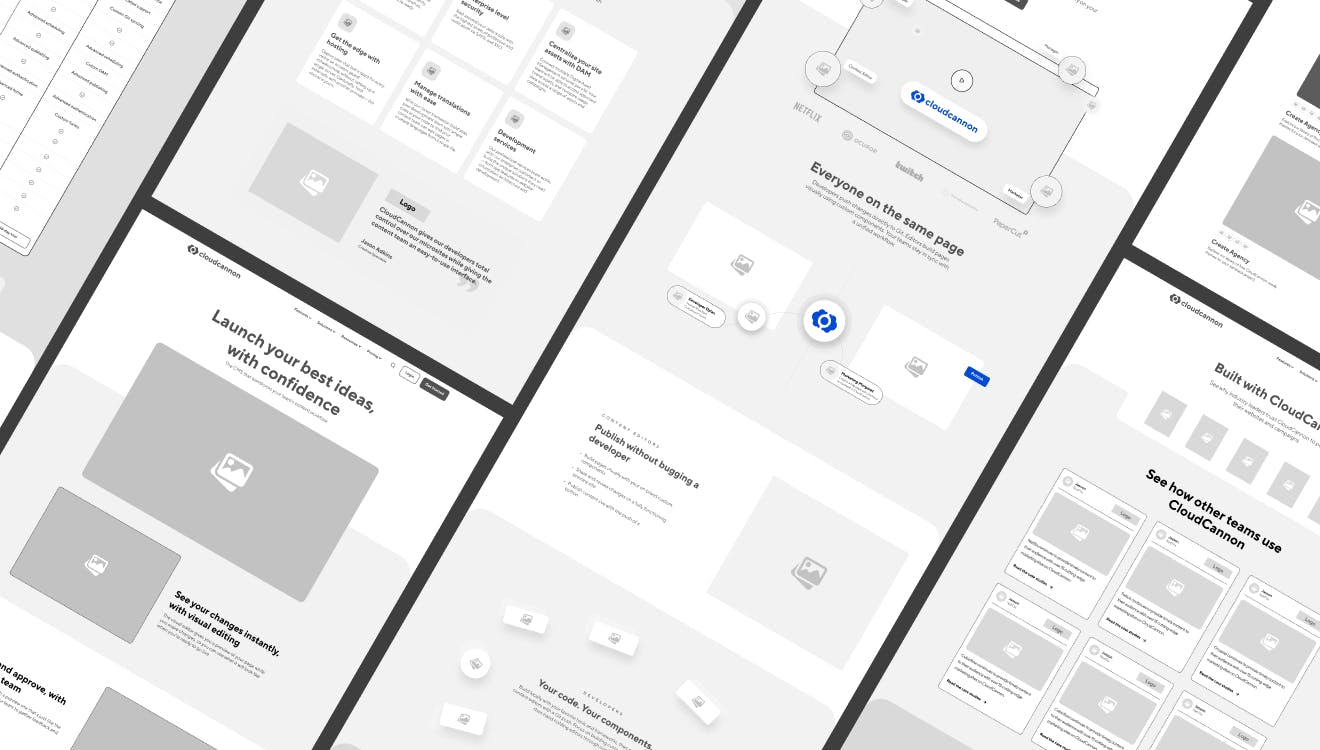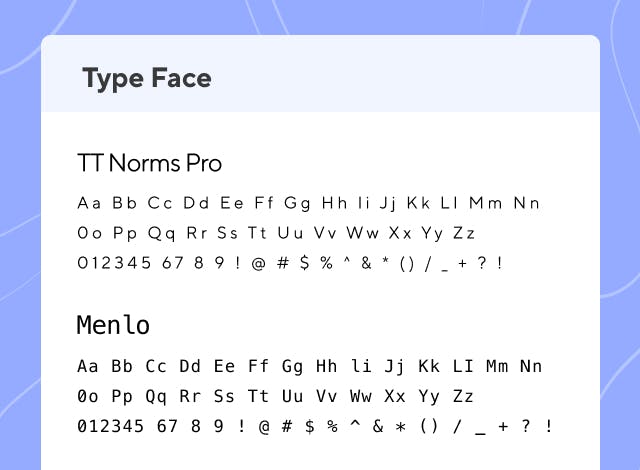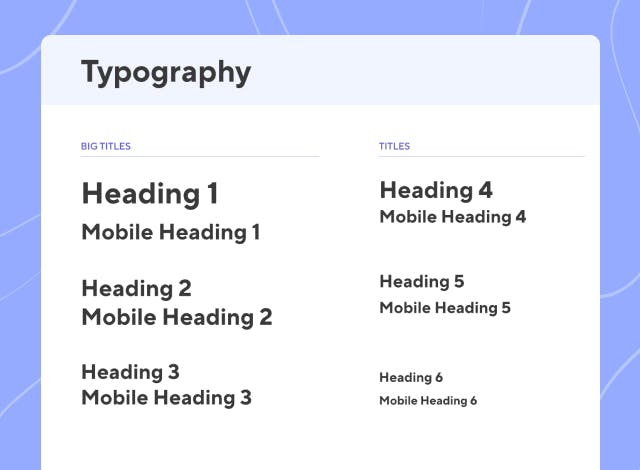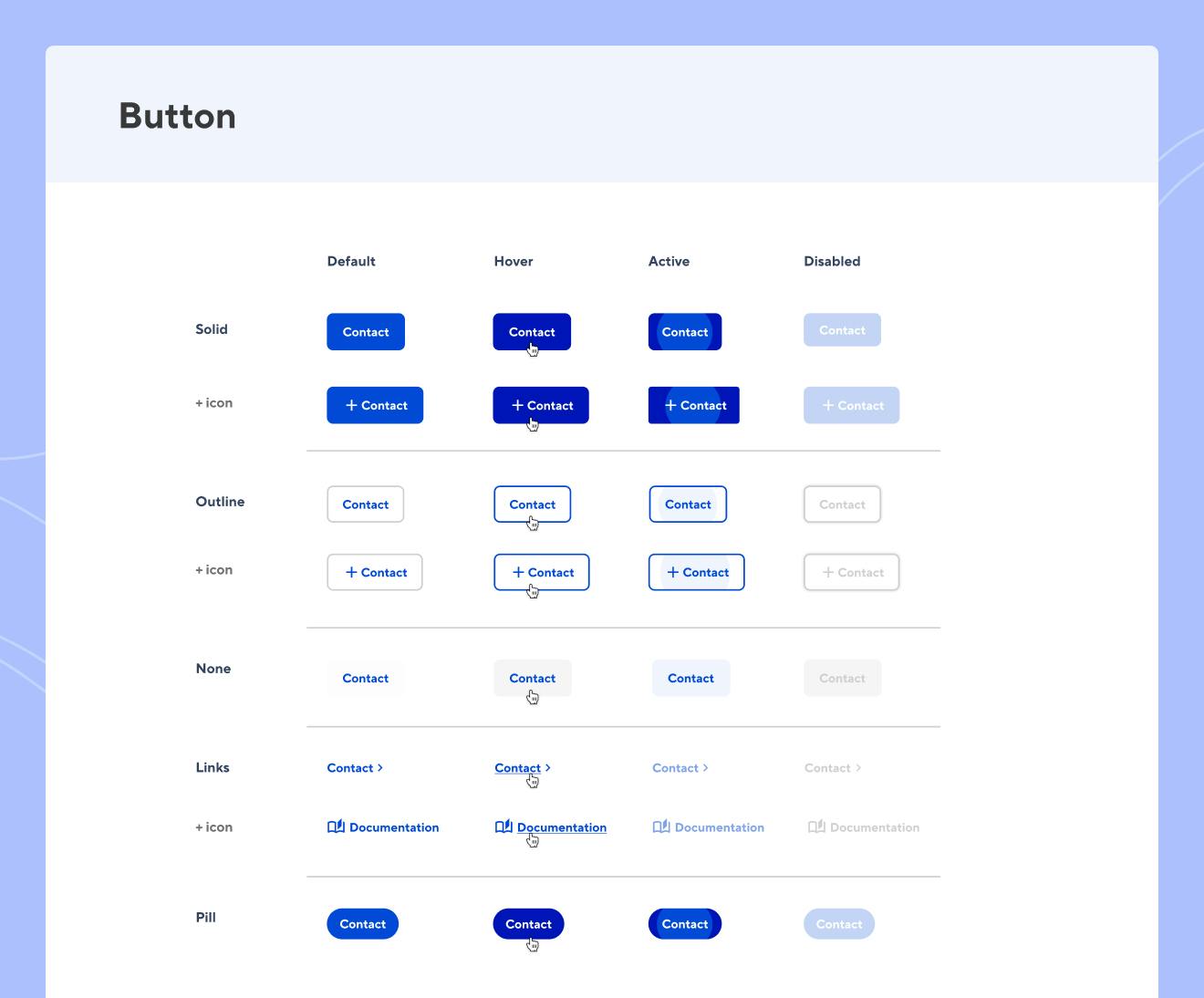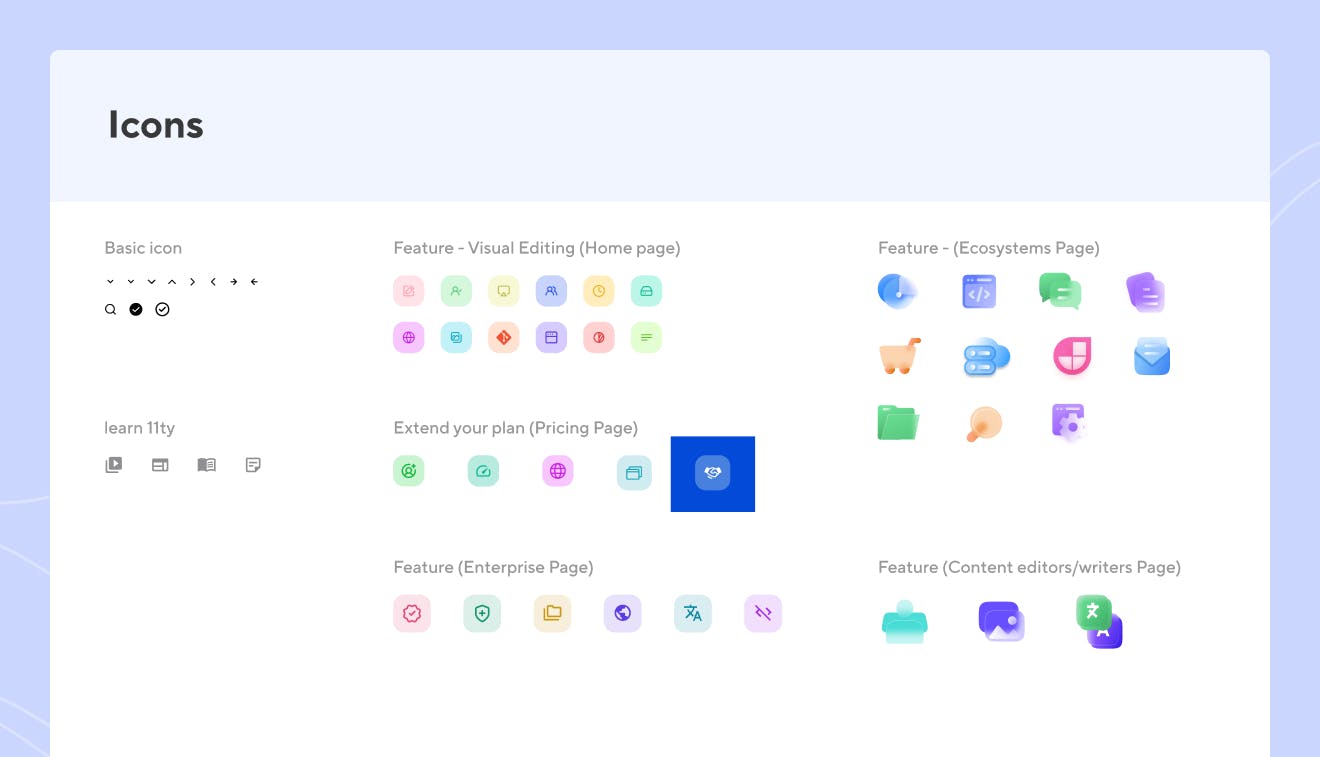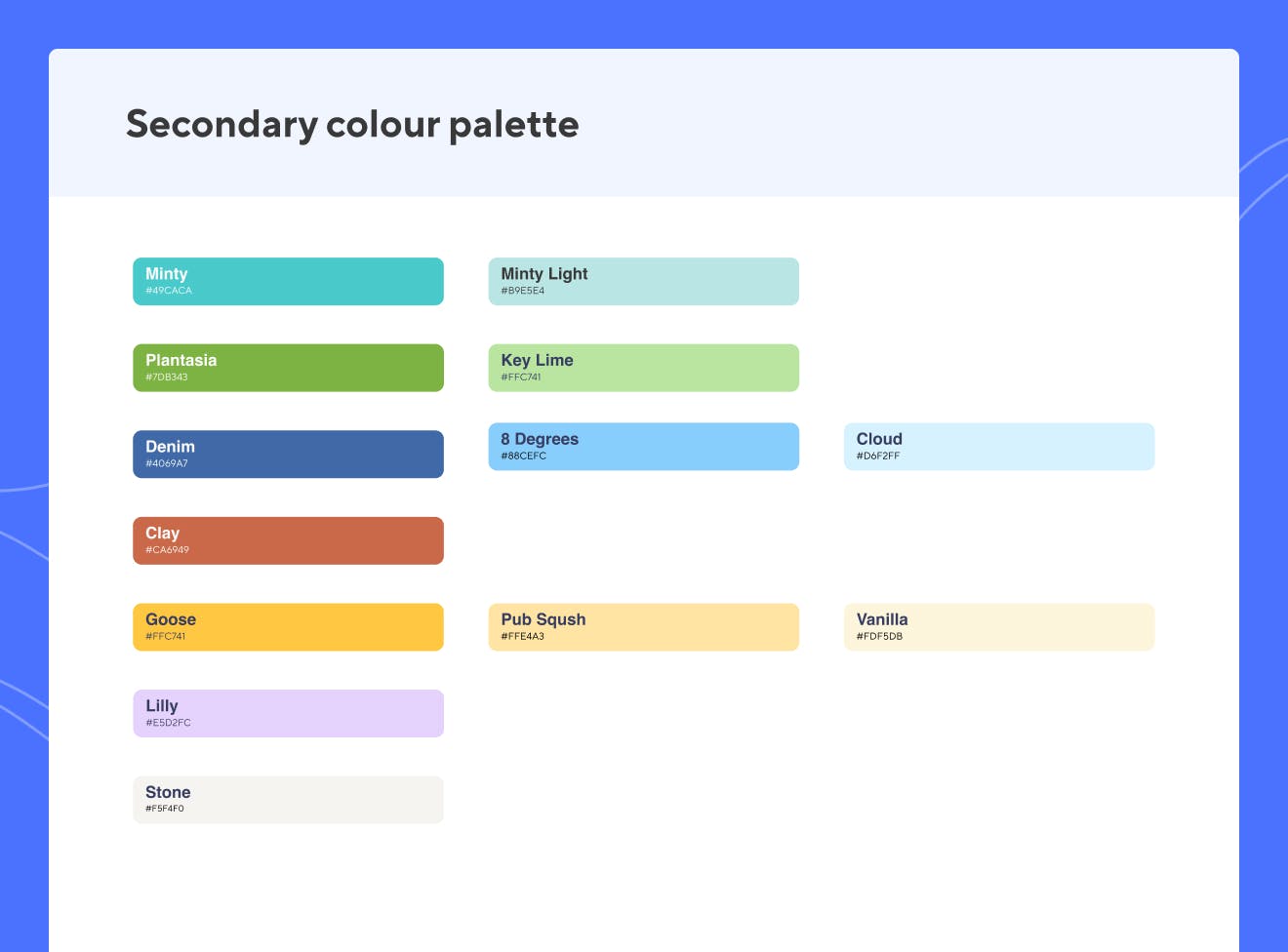 Result & Impact
The collaboration between CloudCannon and StaticMania resulted in a visually stunning and user-centric website redesign. The new design successfully addressed the challenges of catering to existing users while accommodating newcomers, including non-technical individuals. The website's enhanced user experience fostered better engagement, reduced bounce rates, and increased user satisfaction.
The meticulous attention to detail, thorough user research, and streamlined design process showcased the capabilities of both CloudCannon and StaticMania. The successful partnership demonstrated the power of combining cutting-edge technology with design expertise to create a seamless website experience that meets the needs of diverse users.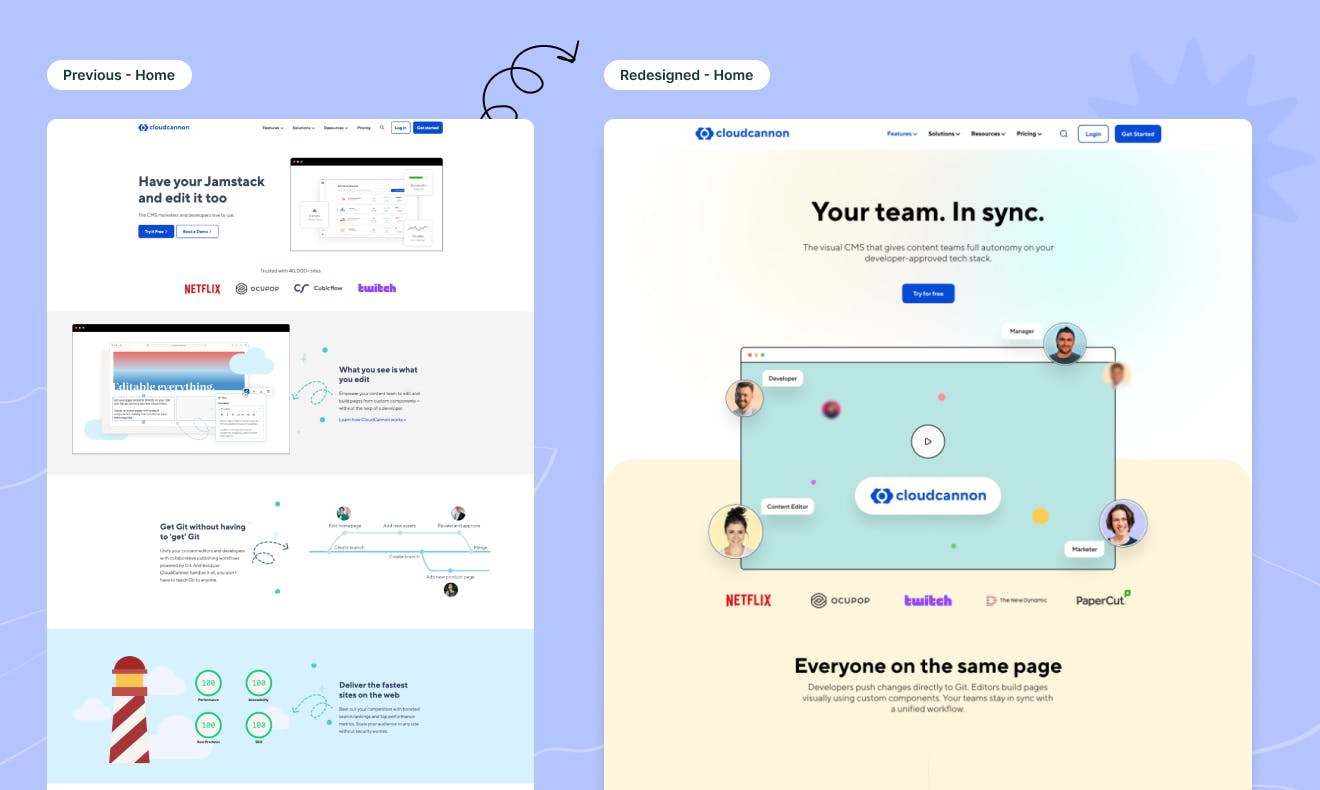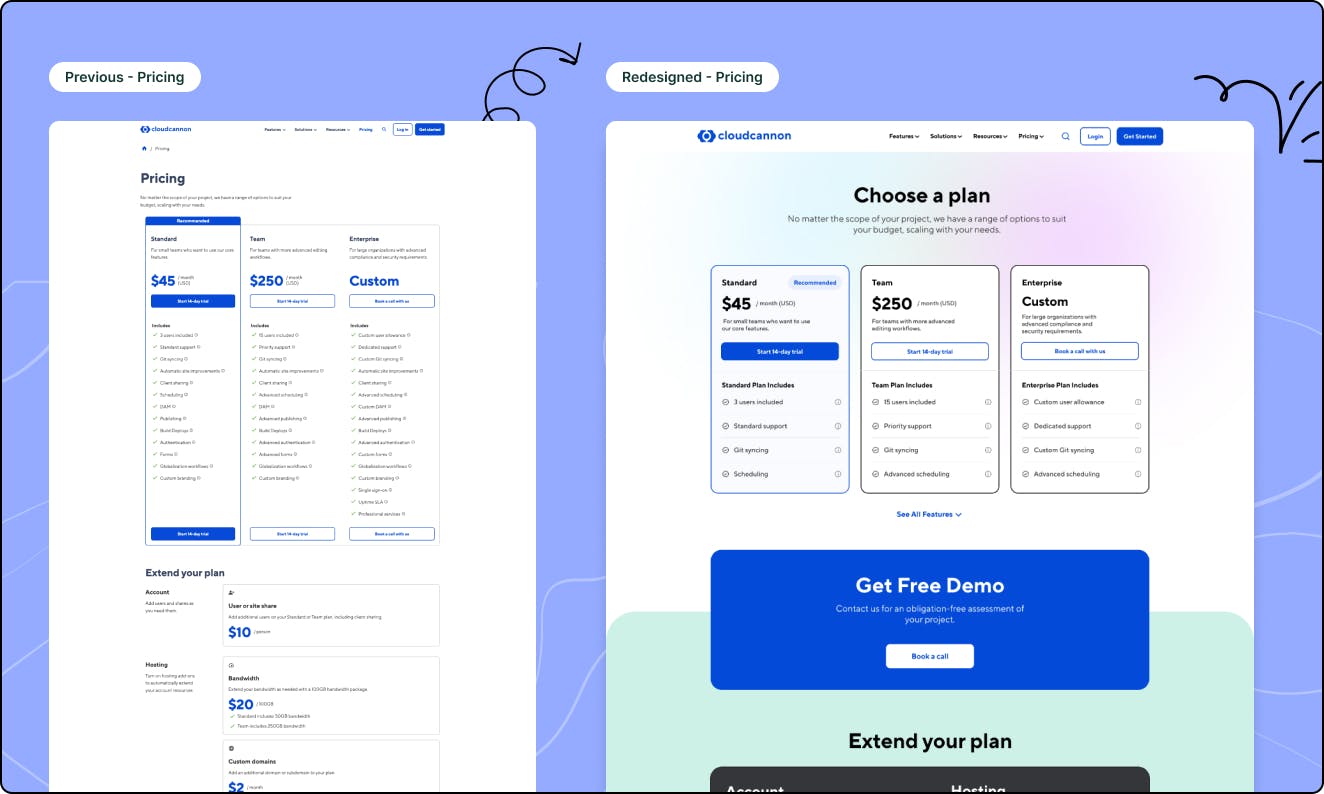 Enjoy the Final Visual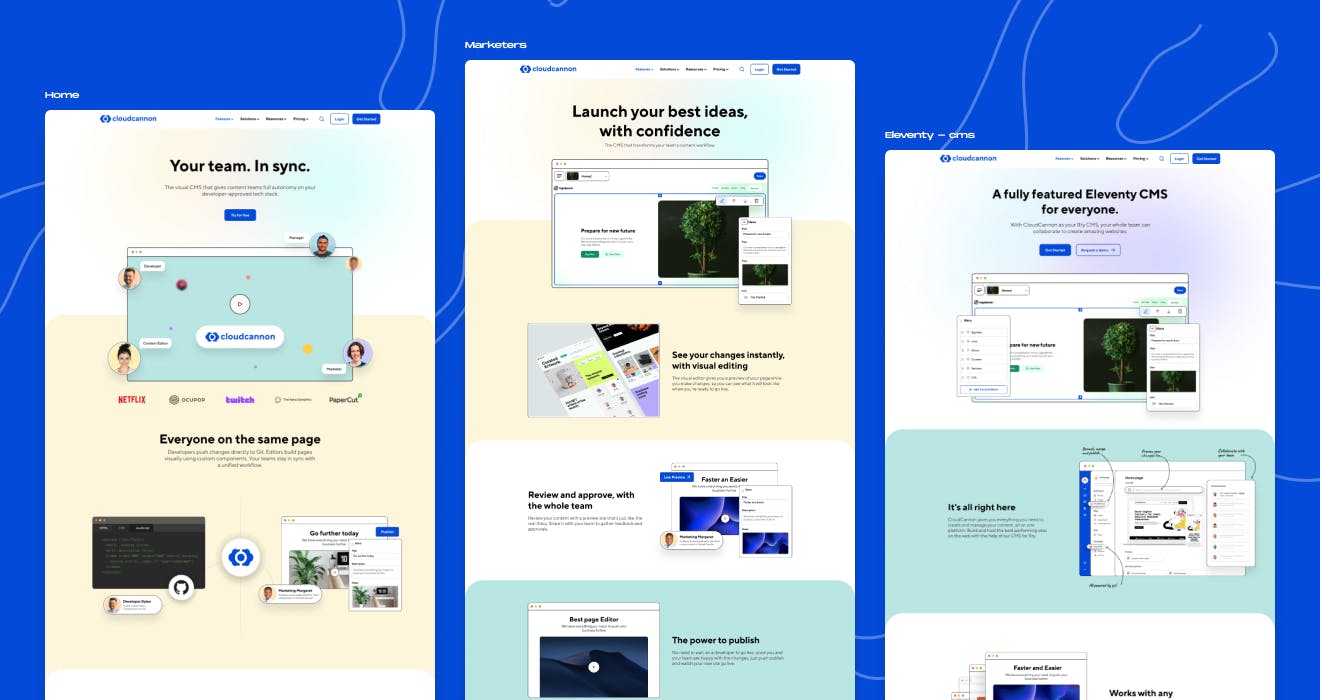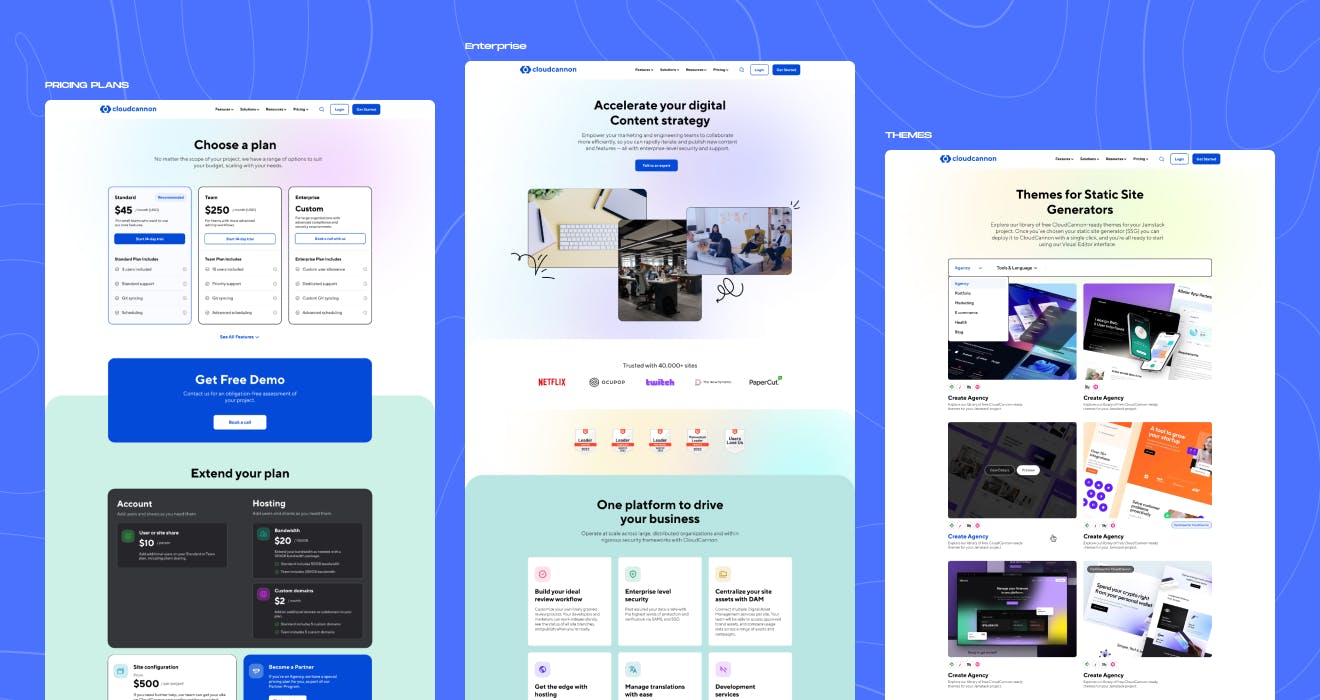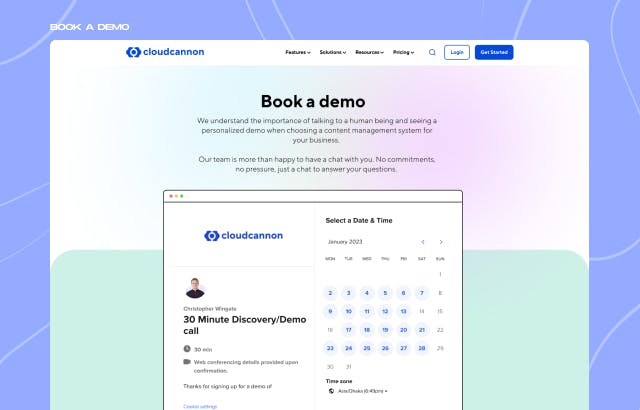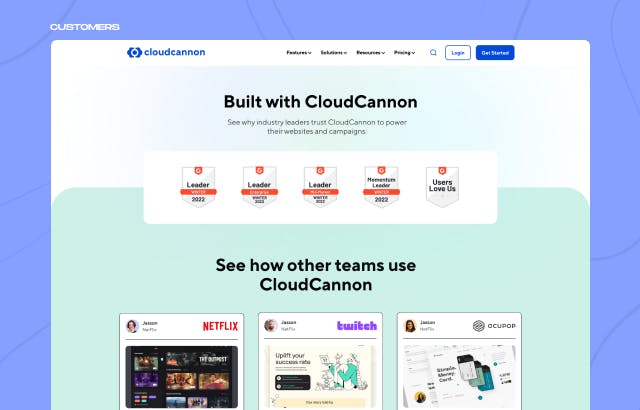 Conclusion
The CloudCannon website redesign project, in collaboration with StaticMania, exemplified the importance of user-centric design in today's digital landscape. By employing Figma as the design tool, the team at StaticMania delivered a visually appealing website with a consistent and intuitive user experience. The project's success reinforces CloudCannon's position as a leading cloud-based website development platform, empowering users to create and manage websites effortlessly.
Next Case Studies
Obie: Road to a Better And Faster Website
Delivered 70% faster website
Improved UI and UX
Acquired by Lessonly
Obie's Case Study

→