Best Digital Factory for Fast, Secure, Reliable Websites
Performance is key today. JAMStack offers simple solutions to build high-performant & future-proof sites, apps, or eCommerce stores. StaticMania will assist you all the way to grow your business smoothly with limitless possibilities.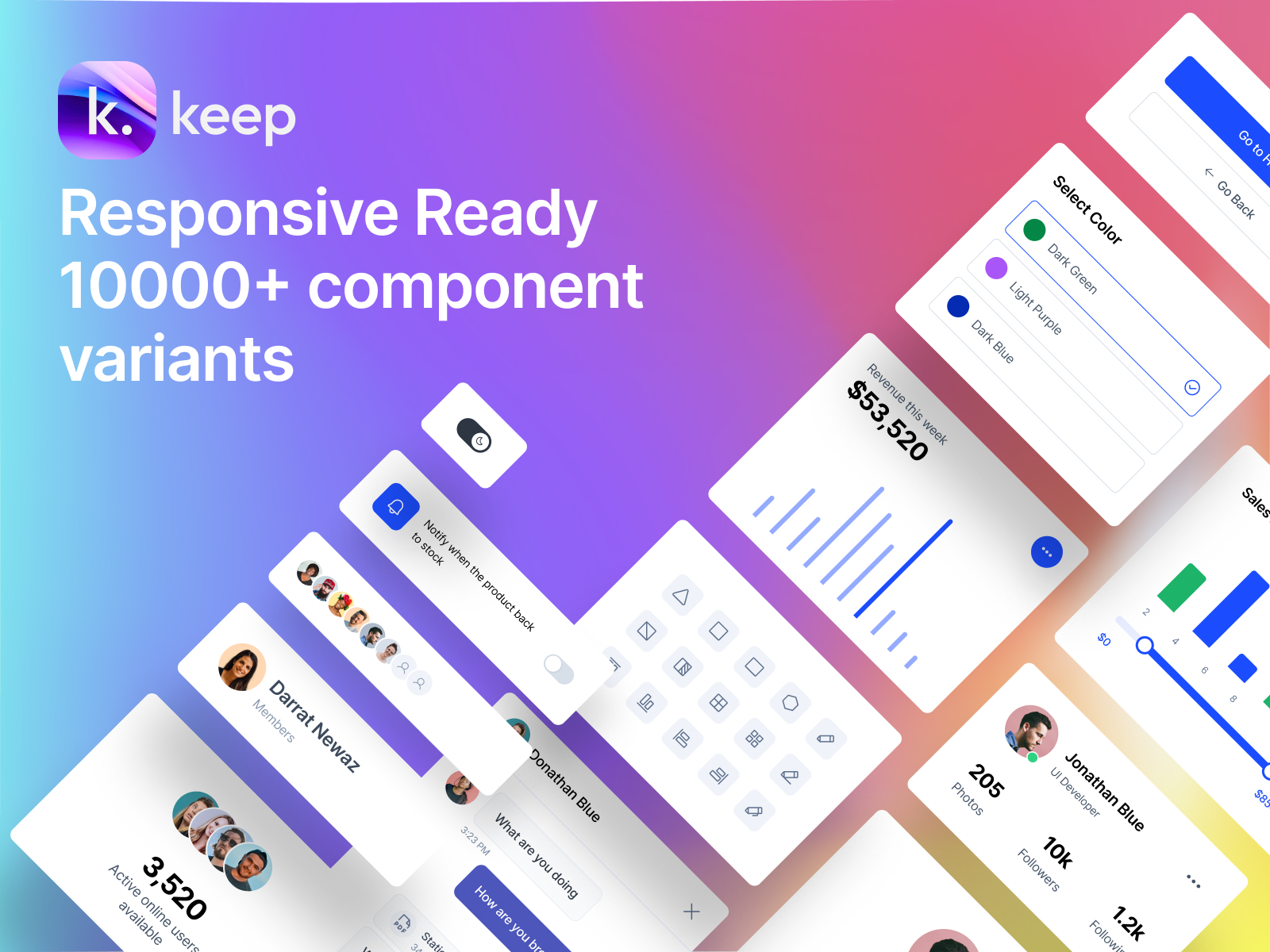 Keep Design System
A comprehensive UI kit with 10,000+ well crafted components and responsive-ready styles. Unlock design possibilities today.
Purchase Now
Case Studies
Obie: Road to a Better And Faster Website
Delivered 70% faster website
Improved UI and UX
Acquired by Lessonly
Obie's Case Study

→
Redesign and develop MantisNLP website
Blog Integration with Medium
Improved UI and UX
Dark mode integrated
Mantis's Case Study

→
To build the website
We'll carefully select the right tools and services to help you create an incredible website.
Headless CMS
Web Framework
Deployment Platform
Why Choose JAMStack
Strongly Protected
A proactive security strategy makes JAMStack the safest web architecture. Headless CMS, pre-generated static sites, and no database & plugin dependency lessen the risk of security breaches or hacker attacks.
Super-Duper Fast
Pre-built static webpages are served over a CDN close to the user location, So JAMStack sites are much faster than traditional CMS-based sites.
Less Expensive
Most cost-efficient website solution. Hosting is cheaper because static websites don't take up much storage space. Besides, decoupled architecture simplifies the maintenance task & lessens the expense.
It's Scalable
When it comes to scalability, JAMStack provides easy scaling capabilities. With flexible website infrastructure & globally distributed CDNs, JAMStack supports the growing need of a business.
Optimized-SEO
JAMStack is a perfect choice when you want an SEO-friendly website. You'll get improved SEO as JAMStack Static sites are fast, performant, more crawlable & indexable.
Platform Independence
JAMStack is a proven tech stack for building cross-platform sites and apps. You can deliver your content to any type of device and channel.
How We Work?

How We Work?

How We Work?

How We Work?

How We Work?
How We Work?
Proper Planning
A project's success is dependent on proper planning and defining the business needs precisely. We go through strategic planning after discussing your project goals.
Employing Right Technologies
Selecting the right toolset is crucial for a successful project. We'll make use of the best-suited tools and technologies that will meet your demand as well as be budget-friendly
Trackable & Intuitive WorkFlow
You'll be constantly updated about project progress on Slack, Trello, Jira & Github. You can access your project repository & learn about development steps anytime.
Build Customer Bonding
We believe in building relationships with clients rather than just selling services. StaticMania team love to make everyone feel welcomed; You'll get sincere assistance even after project completion.
F.A.Q
Yes, you can provide your chosen technology stack for SSGs and Headless CMS and we will go through it as per your requirements and recommendations.
Yes, our developers are experts in migrating from a monolithic system to Jamstack Headless eCommerce Platforms. You will get the same interface and admin dashboard since we will develop the new UI/UX as per your design using JAMstack.
Yes, Let's have a quick chat on the email to discuss it and get a customized quote.
Usually, it takes 5-7 weeks to develop a JAMStack website having 8-10 pages. However, the time required to build an entirely custom website depends on the complexity & requirements of the project.
We offer first-month maintenance service for Free. After that costs $300/month for additional services.
Get early access to free resources and JAMstack news!
Be at the forefront of the JAMstack revolution with our exclusive early access to the latest news and valuable resources!