The best digital factory for fast, secure, reliable websites
Performance is key today. You need to build fast and engaging websites that load and convert. StaticMania will take care of all the technical aspects and leave you with maximum business potential
Get Estimation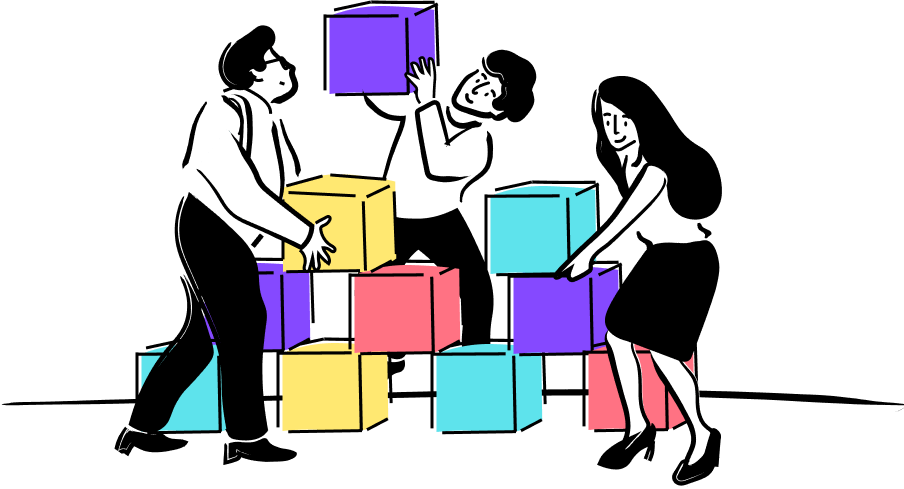 Advantages of using JAMstack
Security
JAMstack removes multiple moving parts and systems from the hosting infrastructure resulting in fewer servers and systems to harden against attack.
Unbelievably Fast
JAMstack sites render web pages at build time instead of request time, which allows them to serve high-performance sites with little or no infrastructure.
Reliable Uptime & Lower Costs
JAMstack gives you fast, solid uptime for a fraction of the cost of traditional hosting.
It's Scalable
With JAMstack's multi-cloud hosting solution, you can scale to any level without worrying about traffic or bandwidth.
To build the website
We'll carefully select the right tools and services to help you create an incredible website.
Headless CMS
Web Framework
Deployment Platform
Our Services
Marketing Websites
Superfast websites that are user-friendly, allowing you to make content updates quickly and easily.
eCommerce
Increase your sales with a fast and engaging shopping experience.
SaaS
Connecting a JAMstack website to your service can be done very easily and provides with an elegant and affordable solution for companies.
Ui UX Design
Every pixel and interaction we create is a love letter for our customers, helping make their lives a little easier and their experiences with us that bit more pleasurable.
How We Work?

How We Work?

How We Work?

How We Work?

How We Work?
How We Work?
Clear project goals
A project's success is dependent on the clear and accurate communication of its goals, what we are doing, and what the company is about.
Use Perfect toolset
On creating website, we'll choose toolsets with the perfect features and easy-to-edit content, so it's best for everyone. Performance is great, and it's flexible in terms of budget too.
Transparent work Process
You'll be able to always keep up to date with your project, on Slack, Trello, and Github.
Relationship
Our team will be available for you to solve any issues you might have in the future and we'll help taking care of your product's maintenance so you can focus on growing your business.
Flexible Pricing

No more OverPay

Flexible Pricing

No more OverPay

Flexible Pricing

No more OverPay
Calculate your Pricing
Project Type
Speed Optimization

On Lighthouse, GTmatrix, Pingdom

Headless CMS

Wordpress, Strapi, Prismic etc.

Headless eCommerce

Shopify, Snipcart, Commercelayer

Add Extra Month

Include Extra 1 month of Maintainance

Third Party Tools Integration

Google Analytics, GTM, Facebook Pixel etc.
Estimated Costs
$0
You will also get
1 month of free Maintainance
3 Revisions on Feature Updates
Response within 1 Business Day
Still Confused? Schedule a free consultation.
F.A.Q
Yes, you can always provide your technology combination and we will get that in motion as per the understanding and support.
Yes, we are experts in the migration from a monolithic system to Headless Commerce. You can use your current Admin panel as it is like WooCommerce, Shopify and we will develop the new UI/UX as per your design using JAMstack
First-month maintenance is Free. Additional cost $300/month.
Yes, we like to give as much leeway as possible to our clients. If you've changed your mind on a few details, we're happy to accommodate you, but we need to requote the project.
 We do everything in-house. Our clients can be sure of the consistency of our high-quality service.
 Yes, customized long-term contract based on your needs.
 No, currently we're not providing that service.