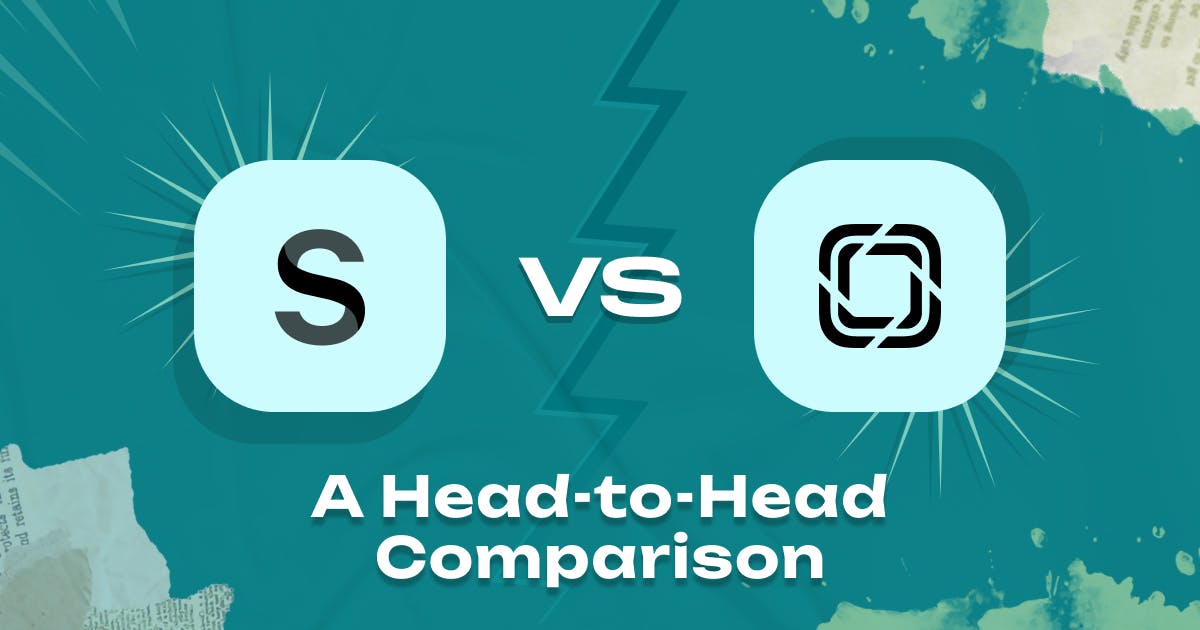 Prismic Vs Sanity: A Head-to-Head Comparison
Nusrat Sarmin
May 17, 2023
When it comes to headless content management systems, two of the most popular options are Prismic and Sanity. Both are powerful, feature-rich platforms that allow users to create and manage content quickly and easily.
Here, we'll take a look at the similarities and differences between Prismic & Sanity, so you can decide which is the best fit for your needs. This comparison guide between Prismic Vs Sanity can assist you in making an informed decision.
A Quick Overview of  Prismic CMS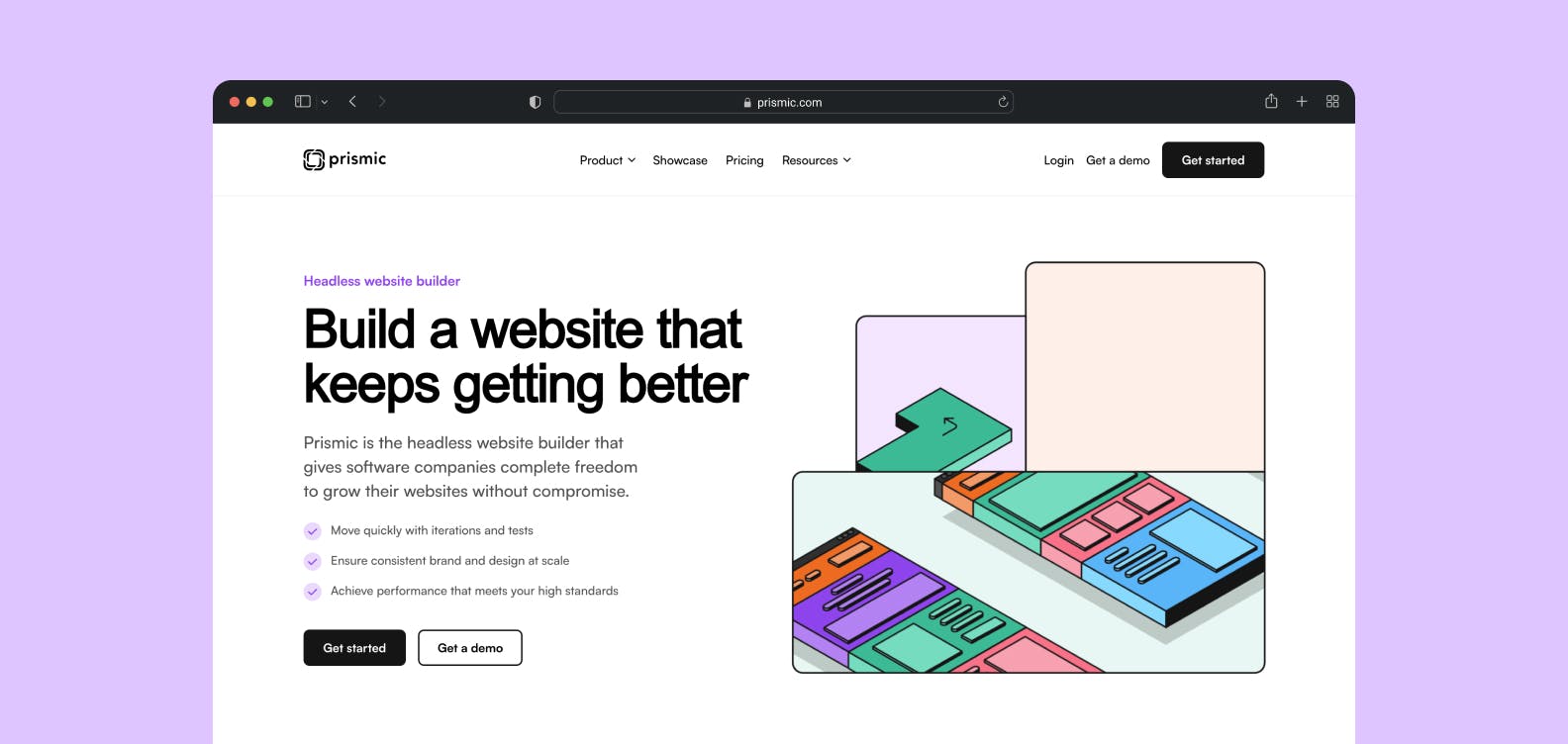 Prismic.io is a SaaS platform offering a powerful headless content management system. They're focused on "building a sustainable company that grows organically". It was founded in 2013 by Guillaume Bort and Sadek Drobi. Its HQ is in Paris, France. They're distributed across 18 countries and serve users across multiple time zones. The biggest names in the tech world, such as Google and Deliveroo, eBay, and Ford, proudly use Prismic CMS.
Prismic.io is a suitable content management system for both small businesses and large enterprises to store, manage and distribute their website content. It offers a powerful hosting solution that allows users to store their data and content in a secure cloud-based environment. With its API-based approach, you can have a seamless content creation experience.
A Quick Overview of  Sanity CMS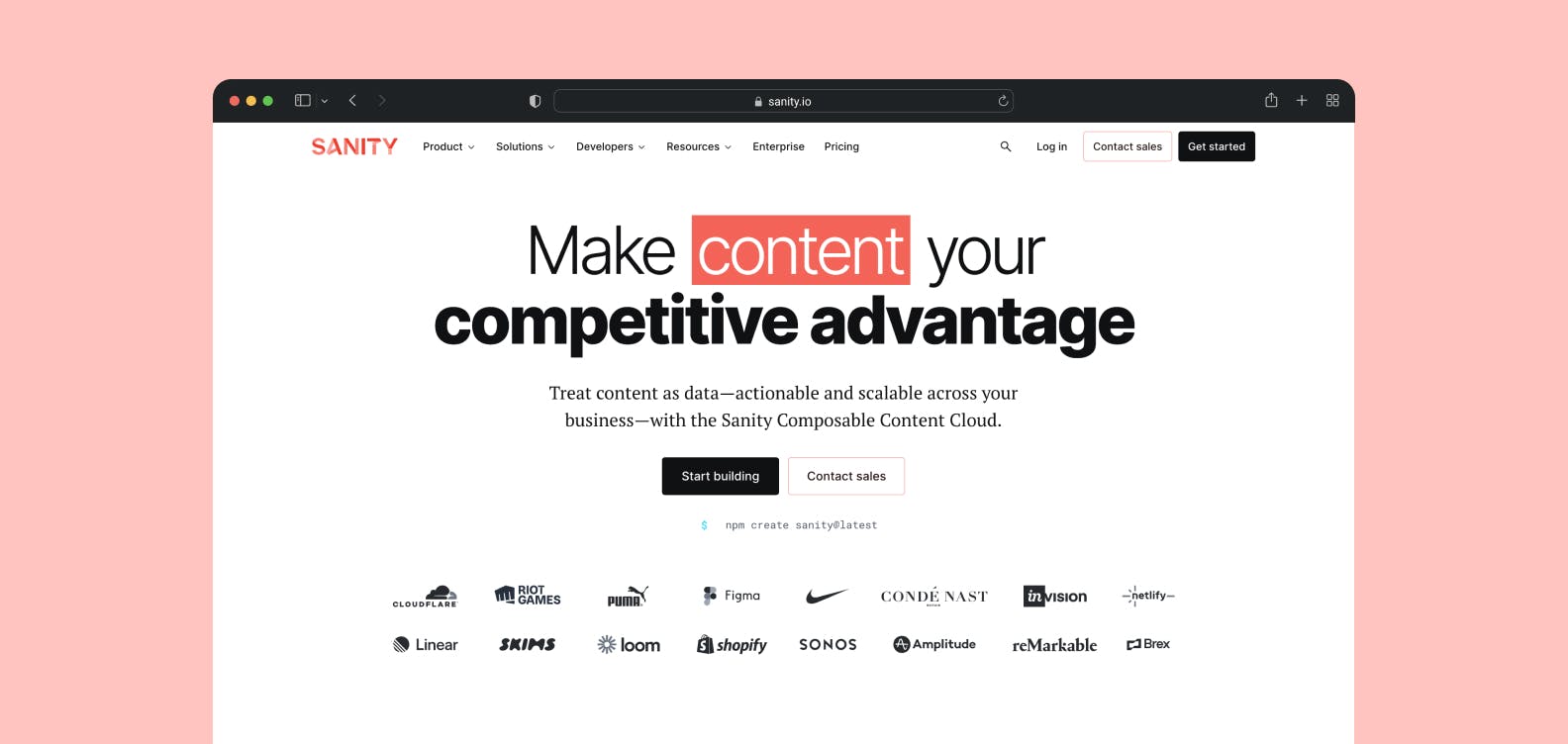 Sanity.io is a platform for structured content management. The company was established in 2016 by Even Westvang, Magnus Kongsli Hillestad, Oyvind Rostad, and Simen Svale Skogsrud. It has offices in San Francisco, California, and Oslo, Norway.
Sanity.io offers a comprehensive suite of tools to help users create and publish content. It is designed for developers, non-technical users, and content creators alike; it offers a wide range of features that make it easy to customize and deliver content in any format.
Sanity.io has a real-time datastore for structured content, along with APIs for asset management, user management, and other functionalities. Additionally, Sanity provides a real-time collaborative application for content creation called Sanity Studio. It's an open-source React single-page application that you can customize and host wherever you want.
Prismic Vs Sanity: Who Comes Out on Top?
When it comes to choosing between Prismic and Sanity for a content management system, there is no clear winner. Both of them offer great features and can help manage content effectively. It eventually depends on the individual project's requirements and how the customer wants to use their CMS.
Prismic offers more flexibility in terms of customizing its features, while Sanity focuses more on performance and scalability. Additionally, Prismic has a more affordable cost structure than Sanity. Consider your needs carefully so you can make the best decision for your project.
If you're looking for an easy way to manage content, then Prismic might be the perfect option. Its intuitive menu system makes it simple to access and edit content, and its version control capabilities ensure that your work is secure. Additionally, the platform integrates easily with other platforms for a seamless experience.
On the other hand, Sanity is ideal for larger organizations that require more scalability and customization. Sanity is for structured content. Its open-source single-page application, Sanity Studio, allows you to quickly set up a customizable editing environment. Its drag-and-drop feature makes it easy to create custom content models with flexible options, and its search capabilities make it easy to find what you're looking for.
On the surface, they may appear to be quite similar, however, there are key differences. Check the Prismic Vs Sanity comparison table for in-depth analysis of these two popular headless CMSs.
And it goes without saying, whichever platform you choose, you can be sure that both Prismic and Sanity will provide a powerful content management experience.
Here's a Prismic Vs Sanity comparison table that highlights the key features…
| Feature | Prismic | Sanity |
| --- | --- | --- |
| Evaluation | Prismic CMS Review | Sanity CMS Review |
| CMS Type | API | API |
| Nature | More Non-tech Friendly | More Developer-Focused |
| Website | prismic.io | sanity.io |
| Founded | 2013 | 2016 |
| Headquarter | France | The United States |
| REST API | ✅ | ✅ |
| GraphQL API | ✅ | ✅ |
| Images API | ✅ | ✅ |
| Content Management API | N/A | ✅ |
| Field Types | ✅ | ✅ |
| Custom Field Types | ✅ | ✅ |
| Webhooks | ✅ | ✅ |
| CLI | ✅ | ✅ |
| SDK | ✅ | ✅ |
| Content Editing Features | Flexible, WYSIWYG Editor and Markdown support | Structured Content, Markdown Support |
| Content Editor | Has a visual editor that provides a user-friendly interface for content editors to create and manage content | Has a customizable editor that can be integrated into any web application |
| Dashboard Internationalization | Not Available | ✅ |
| Multilanguage Content | ✅ | ✅ |
| Scheduling & Releases | ✅ | ✅ |
| Content Versioning | ✅ | ✅ |
| Customization Options | High | Moderate |
| Autosave | Not Available | Not Available |
| Preview Content | ✅ | ✅ |
| Multiple Environments | Paid on per Repository basis | ✅ |
| Workflow | ✅ | ✅ |
| Customizable UI | Not Available | ✅ |
| User Roles | ✅ | ✅ |
| Data Model | Traditional Data Model where content is stored in a hierarchical structure. | A more flexible schema-less data model that allows content to be stored in any way developers choose |
| Query Language | GraphQL. Offers a webhooks feature that allows developers to receive real-time updates on content changes | GROQ (Graph-Relational Object Queries) |
| User Interface | Visual editor for non-technical users | Code-based interface for developers |
| Integrations | Large number of out-of-the-box integrations, including Shopify and Magento | Range of integrations with third-party tools and services |
| Hosting | Fully managed hosting solution | Self-hosted infrastructure required |
| Built-in Backups & Restore | Only Available in Premium Plans | Available on Free & Premium Plans |
| Two-factor authentication | ✅ | ✅ |
| Team Logs | ✅ | ✅ |
| GDPR | ✅ | ✅ |
| SOC2 | ✅ | ✅ |
| ISO27001 | ✅ | ✅ |
| Integrations | Connectors to popular APIs, commerce solutions and CMSs | Wide range of connectors to popular APIs, commerce solutions and CMSs |
| Data Format | JSON, HTML, Markdown | JSON |
| Pricing Plan | Premium & Free plans are available | Free plan available with paid add-ons |
| View Price Page | prismic.io/pricing | sanity.io/pricing |
| Number of websites using | 7,685 websites | 6,110 websites |
| Most popular in the country | United States | United States |
| Market position in Headless CMS | #2 | #3 |
| Market share in Headless CMS | 18.79% | 14.94% |
Let's See the Pricing Plan Comparison in Detail
Pricing plans are an important factor to consider when deciding between Prismic and Sanity for content management. Both platforms offer a wide range of features and pricing plans, so it is important to know the differences between them.
*Pricing plans are subject to change at any time.
Prismic Pricing
Community
Free Per Month
1 User
Unlimited API Calls
Unlimited Documents
Unlimited Custom Types
Unlimited Locales
Unlimited Assets
Unlimited Image Optimizations
100 GB of Built-in CDN
Starter
$7 /Month
Everything in Free Plus 3 Users
Small
$15/Month
Everything in Free Plus 7 Users
Medium
$100/month
Perfect for small & mid-sized businesses
Everything in Free Plus 
25 Users
User Roles
Basic Support
500 GB of Built-in CDN
Platinum
$500/month
Perfect for fast-growing Companies
30-day free trial available
Everything in Medium plus
Unlimited Users 
1 TB of Built-in CDN
SLA (API uptime)
Back-ups
Development Environment
Custom
For Large Companies that need advanced security and support
Everything in Platinum Plus
3 TB of Built-in CDN
2 Development Environments
Roles per Locale
SSO authentication method
Dedicated Point of Contact
Custom Training Sessions
Sanity Pricing
Standard
Free forever
Starting at $0.00
Perfect for Sanity beginners
Open-source editing environment
Hosted, real-time content database
Great developer experience
Free admin users
3 non-admin users included
Generous usage quota
Pay-as-you-go for more resources or add-ons
Team
$99.00/Month
For small teams or agencies
10 non-admin users included
Review changes (drafts) with a 30-day history
Additional quota
Pay-as-you-go for higher usage
Business
$949/month
Perfect for mid-sized companies needing complex content
20 non-admin users included
SAML SSO
Advanced dataset management
90-day historical retention
High volume quota
Enterprise
Customized Pricing
Designed for large organizations and critical business applications
Custom # of users & roles
SLA & 24/7 support
Customer Success contact
Custom historical retention
Custom usage quota
Shared Content
Prismic Vs Sanity: Reviews from Users
Prismic Reviews
Best Headless CMS in 2023
Prismic is a SaaS headless CMS trusted by many big companies such as Google, Netflix, and others. The product allows you to choose the technology, framework, and language and thereafter easily manage and deliver the content. It supports native integrations with eCommerce platforms.
Source: flatlogic.com
Best Node.js CMS platforms for 2022
Prismic is a headless CMS for editing online content. We can use Prismic to build everything from simple, editorial, and corporate websites to e-commerce stores.
Source: blog.logrocket.com
11 Headless CMS to Consider for Modern Application
With Prismic CMS, teams of developers and marketers can launch websites, also allowing front-end developers to customize the front-end and use any programming language.
Source: geekflare.com
Sanity.io Reviews
21 Headless CMS Platforms That You Should Check Out
We have listed 21 headless CMS platforms with their pros and cons. However, it can be said that Strapi, Ghost, Sanity, Graph CMS are among the best headless CMS platforms that you can consider using. These platforms have higher G2 ratings and are easy to use.
Source: popupsmart.com
Best Headless CMS in 2023
Sanity is one of the best headless CMS on the market, which is proven by using it such companies as Nike, Figma, National Geographic, and others. Sanity is very flexible in terms of development.
Source: flatlogic.com
Best Node.js CMS platforms for 2022
Sanity can be used for much more than conventional web experiences. Sanity finds its applications in everything from portfolio and company websites to ecommerce applications.
Source: blog.logrocket.com
Conclusion
Both Prismic and Sanity offer a range of features to help users create and manage content brilliantly. On the surface level, they may appear to be quite similar, however, there are key differences. For example, Prismic is more focused on providing general solutions for website development and content management. On the other hand, Sanity is focused on creating custom solutions tailored to specific applications and scenarios.
Overall, Prismic is a better fit for non-technical users who prioritize ease of use, while Sanity is a better fit for developers who need more flexibility and control over their content management system. The choice between Prismic Vs Sanity ultimately depends on your specific needs, budgets and priorities, as well as your technical abilities.